About Lotus Tours
The
Lotus Tour Experience
Lotus Tours have exclusive arrangements with the national carrier Vietnamese Airlines and use their business class service for both international and domestic flights.
There are business lounges in most domestic airports and flying business obviates the need for queuing at check in, passport control and security where the lines for economy travel are never ending!
You should arrange for travel insurance as well as check with your doctor about necessary vaccinations. You will need a visa to travel to Vietnam and the most convenient and cost effective is to apply for an E-Visa on line.
True door-to-door luxury travel
We arrange a true door to door experience in that your chauffeured car will take you from your home to Heathrow (some restrictions on distance do apply), you will fly business class direct from London to either Hanoi or Ho Chi Minh City (Vietnamese Airlines are the only company that offer direct flights) and on arrival you will be met by your bi-lingual tour guide and chauffeured Mercedes or BMW and taken to your hotel.
This guide will be yours for the duration of your visit and can arrange anything that you want in terms of restaurant reservations, private tours, theatre tickets, private visits to museums etc. They have been chosen for their knowledge of Vietnam and experience of hosting private tours.
The hotels we use are mainly 5* though we do use a 6* hotel in Ho Chi Minh City and in the resorts we only use hotels with spas and gourmet restaurants.
Each of our experiences are bespoke and personal to you. Please complete the on-line form telling us where and when you want to go and what you would like to see. Let us know if you are more interested in the culture, history or food of Vietnam and we will tailor your holiday experience accordingly.
We would advise building in some time for relaxation at our splendid beach side resorts. There are links to our partner hotels in the FAQ section.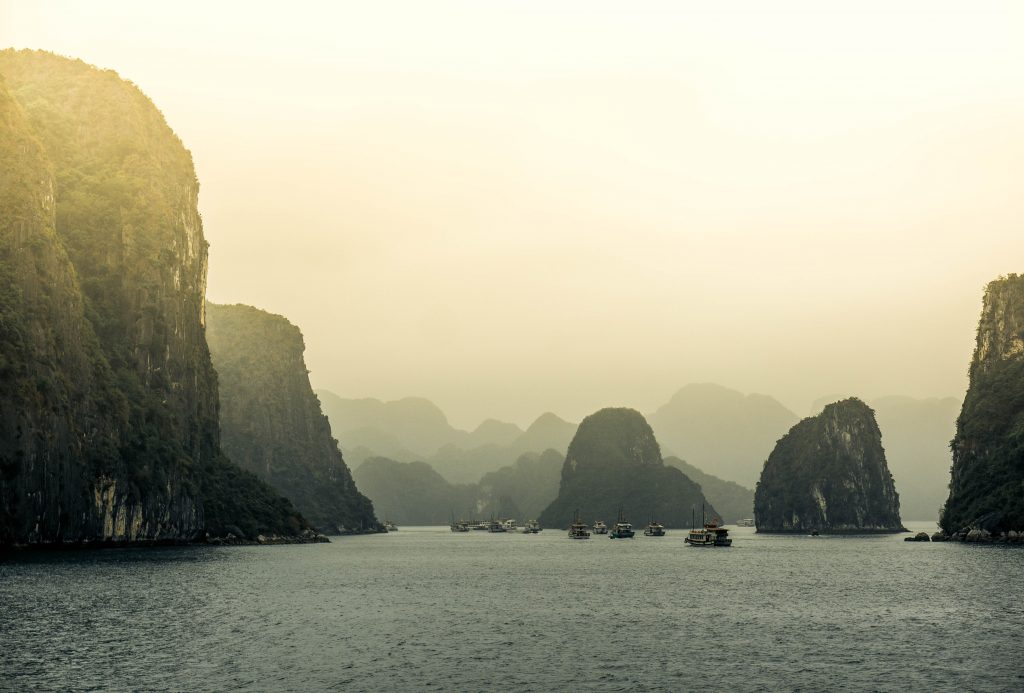 As it is a 13 hour flight from London we would suggest a quiet first day and again we would suggest a minimum stay in Vietnam of 10 days – we can combine tours to Cambodia and Laos should you wish.
What should you budget?
In terms of budget, as an estimate, allow £2,000 per couple per day which will include international and domestic flights in business class, all your accommodation, the exclusive use of a bi-lingual guide and chauffeured car but excludes meals and drinks unless these are included in the tour we arrange.